Wednesday, August 15th, 2018 – 1:00 PM to 5:00 PM
Workshop presented by Renee Tucci and Darcie Garcia, AIFD
We are going back to school to learn the basics of floral design.
Who should attend?
New to the business
Recently Hired Designer
Extra Holiday Helper
Anyone who needs a refresher
Value-packed day… Use the form on the downloadable PDF flyer to REGISTER for the Back to Basics Workshop or call 1-800-DILLONS, ext 143 for Carol.
Renee began her involvement in the floral industry while she was an undergraduate at Delaware Valley University, where she earned a B.S. in Ornamental Horticulture in 2004. She has been on winning floral teams at the Philadelphia Flower Show since 2005 and spent the past two years leading the execution of the florals for the Central Feature Exhibit garden. In 2016 she was inducted into the American Institute of Floral Designers, and assisted the White House floral team with designs for the Singapore State Dinner. In 2017 she joined the Continuing Education department at Bucks County Community College and is teaching floral design classes there as part of their CFD (Certified Floral Designer)program.
She is the manager of the Floral Dept. at Valley Forge Flowers in Wayne, PA and the Special Events Coordinator for Boca Blooms by Valley Forge Flowers in Boca Grande, FL.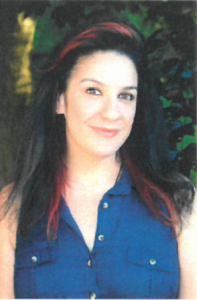 As a 25 year veteran of the floral industry, Darcie Garcia AIFD, CFD has lead design teams, shared her talents with audiences and continued to educate herself by learning from seasoned industry experts. For the last 23 years she has been the Head Designer at Rich Mar florist in Allentown, Pa. There, she wears many hats and continues to push the RichMar design styles to the next level. In 2015, Ms. Garcia was inducted into the American Institute of Floral Designers (AIFD). She has served on the local Teleflora Penn Jersey Education board for the last 15 years and, for the last decade, has participated on both award winning exhibits in the Philadelphia Flower Show and the Designer Studio stage. Darcie proudly served on the White House design team for the Singapore State Dinner. She shares her love of the floral industry by teaching an AIFD certification program at Bucks County Community College and her studio.
Three Easy Ways to Register:
1. FAX this completed  Back to Basics Workshop form to Dillon Floral. 570-387-8135
2. PHONE 1-800-DILLONS ext 143 for Carol
3. Mail  Back to Basics Workshop form to : 933 Columbia Blvd., Bloomsburg, PA  17815
Space is limited. Make checks payable to: Dillon Floral Corp.
Hands-on Learning
Save 15% on all shopping in the Supply Dept.
Visit Plant Kingdom, tour the Fresh Flower coolers
Fellowship & Sharing with Florists
All for Only $75 per student!
BRING YOUR TOOL BOX TO CLASS!